Who Is Corporate Tyre Repairs?
CTR was founded in 2012, a small company with a vision of becoming the biggest OTR Tyre Repair Company in the Northern Cape Province. Managed by Jackie Geldenhuys, who himself has been in the tyre industry since 1997, established a dynamic team ensuring excellence and maximum experience in the repair of OTR Tyres.
Today CTR is proud to be certified as one of the Largest Rema Tip Top Accredited Tyre Repair Facilities in South Africa.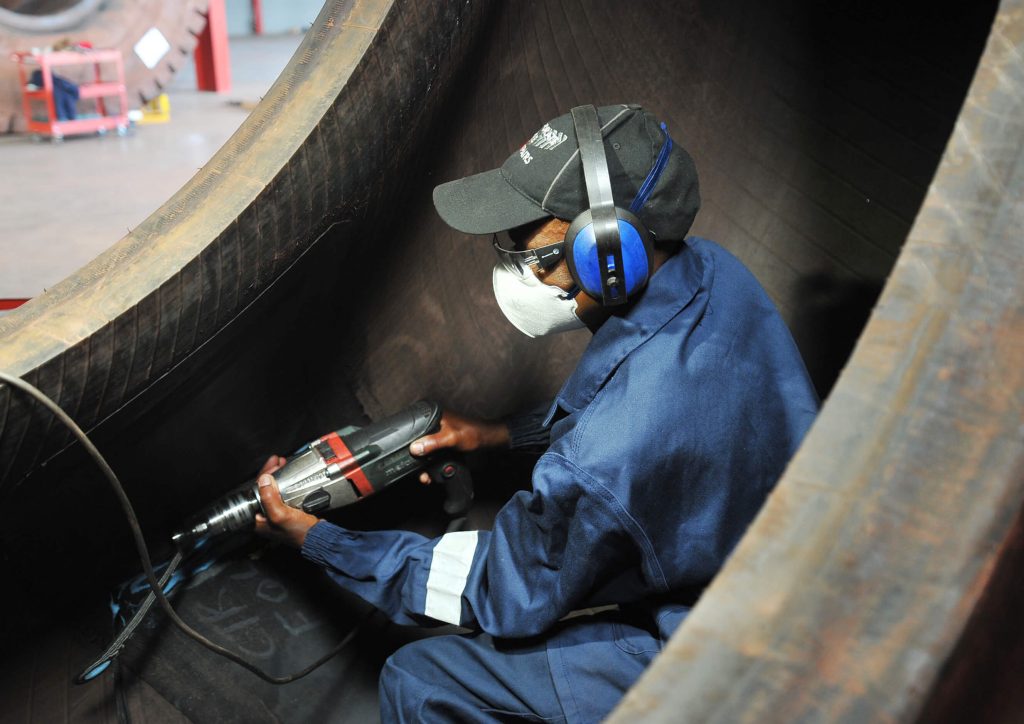 Why Corporate Tyre Repairs?
over 20 years experience in the repair and restoration of OTR Tyres in south africa
Corporate Tyre Repairs believes that without BEE our company will not expand leading to investment in creation of wealth and economic growth strategy and therefore we are Proudly Level 2 BEE.

CTR is Rema Tip Top accredited in accordance with MERSETA.  Unit Standard 256179 repair of OTR Tyres and work in accordance with SANS765:2009.
Corporate Tyre Repairs used tyres carry a 1000 hour / remaining tread life guarantee.
We repair all OTR tyre sizes from a 14.00R20 up to 59/80R63 with a turnaround time of ± 7 working days.

Customer and Employee well being is our top priority by creating a safe work environment and adhering to strict Health and Safety measures.
All CTR Tyre Repair Technicians are Rema Tip Top certified and undergo annual training audits and refresher courses.
CTR uses top of the range tyre repair products and consumables from Rema Tip Top, which provides us with the confidence in the hours guaranteed for our repairs. New Tyre Supplies include some of the major brands like Goodyear, Michelin & Boto.
The use of quality guaranteed used tyres have been shown to reduce tyre costs by up to 50%. Matching is simplified by changing only one tyre instead of two or more.

This results in less downtime to our customers as well as reduced wear and tear on the machines.
Preventative maintenance – by doing timeous repairs on tyres, many tyres are saved from premature scrapping.